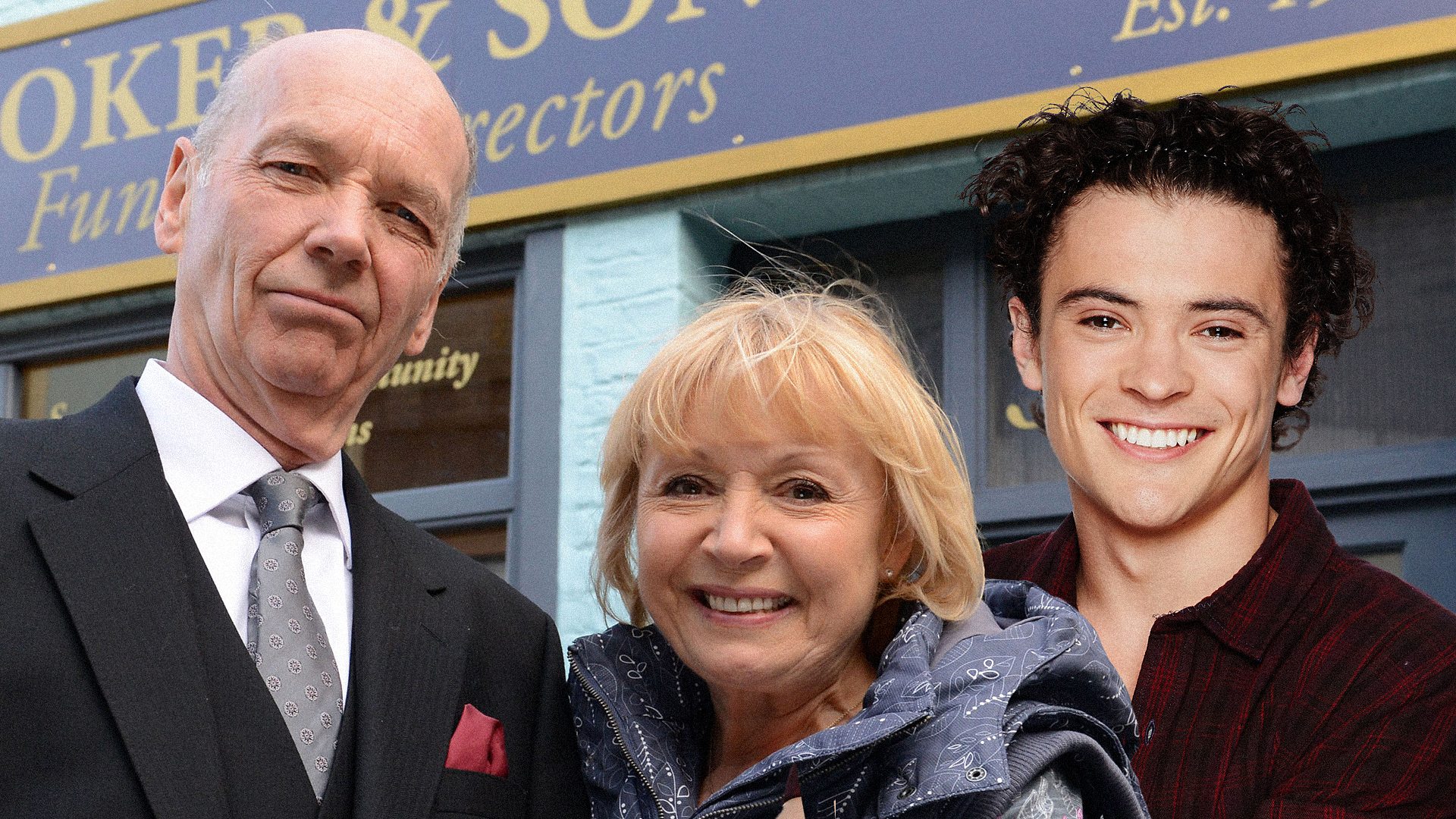 OK….I'm sure some of you will have predicted this….but I need to talk about EastEnders.
It's been a hard week. After relatively smooth sailing since Peggy died, we were hit with a big shock on Monday when dead-Ben was in fact revealed to be dead-Paul. I'd anticipated this reveal for a while, but, like Pam, I chose not to accept it. In my head, I'd envisioned him jetting off around the World or leaving for a new life with Jenny. But on Monday night, those visions were shattered as we were delivered the gruesome duff-duff of Paul in the mortuary.
[Disclaimer: Don't fear for my mental health. I am aware that this is all totally fictional, but for someone who watches regularly, it's hard not to be affected by last week's scenes. Here's why….]
I've always been a fan of the Cokers. For two years they've been a source of normality within the Square, amongst all the drama from the Carters and the Mitchells and the Beales. The Cokers are not about sensationalism, their storylines are subtle and low-key. (which is one of the reasons why their grief seems so much more real and natural). It's lovely to have a couple who have so much history and love for each other. (I've written about them before – see 'Kudos to the Cokers' for more Coker-praise.) And when their grandson Paul arrived, it triggered a fresh new dynamic for the show. The grandparent-grandson set up was interesting to see amidst the more traditional family s
tructures, and Paul's strong relationship with Pam and Les provided many touching moments. (Giving Claudette a piece of his mind, sharing his suspicions with Pam and supporting Les when the truth about Christine came out.)
But in the last few weeks, things have turned sinister for our favourite undertakers. First we've had the brilliant but wicked Aunt Babe threatening to expose Les' secret and then Paul's real mum rocks up and reveals Pam hasn't been entirely truthful about her departure all along. It looked like we were in for a week of revelations and drama. The simmering tension over Jenny's arrival had culminated in Pam final
ly deciding to come clean to Paul (after he'd been unknowingly harsh his mum, thinking she was Les' blackmailer). It was clear that things were about to get messy for the Cokers, but as an audience, we needed Pam to bite the bullet, tear off the plaster and tell Paul the truth, so that we could go back to hunky-dory-Coker normality – dancing in the launderette and giggling on the flower stall, that sort of stuff.
Then, tragedy. After a night out with Ben, Paul was attacked by a homophobic gang and murdered.
Although, as a result, we've had some fantastic television and truly moving scenes, it's all just so…cruel! Paul was always the figure of support and reason to Ben, so his death, due partly to Ben's hot-headness, is twist that makes the blood run cold. Harry Reid has put in excellent performances this week as the guilt and shock begins to eat away at Ben, but did it really need to happen? The idea of a sturdy, comfortable gay couple living on the Square was so appealing and Paul and Ben (Pen? Baul?) were the closest we've had to that since Chryed. Paul was a refreshingly confident gay character who broke the stereotypes. Paul had brought Ben a long way. He'd helped him deal with his feelings and issues and supported him through his break-up with Abi. He'd been there for Ben when Phil publicly showed his disapproval and things were finally beginning to settle down for them. For a fleeting moment it looked like they might have been…well….happy!  But, I suppose that's not really Albert Square's style.
There's also the matter of Jenny. Paul will now never know the truth about his mother's departure and lived his whole life thinking she didn't want him. Isn't that an awful thought? He died thinking his mother didn't want him. Not only that, but his death was so sudden. In Friday's episode he was happily heading out with Ben and by Monday he was a gonner. The fact this all happened off-screen is even more grim as we can only imagine the trauma Paul went through and the fear he felt.
Watching Pam deny the news of Paul's death was heart-breaking, especially as she remained focused on Les' health, whilst he kept it together for Pam's sake, breaking down only when Pam was out of sight – remaining true to what we know about Les bottling things up to be strong for his wife. The scene where Pam and Les return home, Pam silently heading to Paul's room clutching one of his jackets whilst Les pours away the tea Paul never got to drink, is so poignant and subtle but packs in just as much tension and drama as a Queen Vic fire episode.
What's most
heart-breaking is that none of the Cokers deserve this. When a soap character dies, there's usually some reasoning behind it. Their previous actions usually justify it somehow which takes the edge off it – it comforts us to find some justification. But there's none of that for Paul. He was innocent. Loyal, caring and with a fully-working conscience. (As Les said tonight, 'Hate crime? Who could hate Paul?'). Pam and Les have also kept themselves out of trouble, being the average community members that they are, so it's tough to see them going through so much trauma. Add to that the knowledge of the pain they have already suffered – losing their son Laurie, suspecting Paul of blaming them, the recent blackmail from Aunt Babe – and their grief makes for almost unbearable viewing. In this instance there is no justification, which I suppose is the writers point. Chillingly, hate crime like this happens all the time to people just like Paul. People are killed because of who they love, who they worship and who they follow, as Twitter confirms every day. This wasn't just an average soap death, it carried a painful but important message, which makes it even harder to accept.
It would have been great to see Paul get a storyline of his own, away from Ben and his grandparents. Perhaps make some other links on the Square and become a long-term character. Jonny Labey has done an excellent job in his performances but it would have been interesting to have seen a bit more to Paul before he was bumped off.
The last time I wrote about the Cokers, I talked about how Christine's storyline seemed to come out of the blue from this normal little family, but had such an impact. Well, they've done it again. In the aftermath of the huge, sensational storylines like Peggy's death and Bobby's imprisonment, the Cokers have surprised us with a humble story of grief and injustice that has been just as powerful. Storylines rarely have such an impact but the cruelty of Paul's death has left viewers distraught and emotionally drained. (See Pam's note to Paul/Les' kitchen sink breakdown/Pam's breakdown to Belinda/Pam's speech in the Vic etc. *sob*) Soaps need characters like the Cokers and I hope that they're around for a long time (I said that in my last Coker-post, and now we're one down!), and, though I'm sure Lin Blakley and Roger Sloman will be superb, seeing Les and Pam attempt to cope over the next few weeks is not going to make for easy viewing.